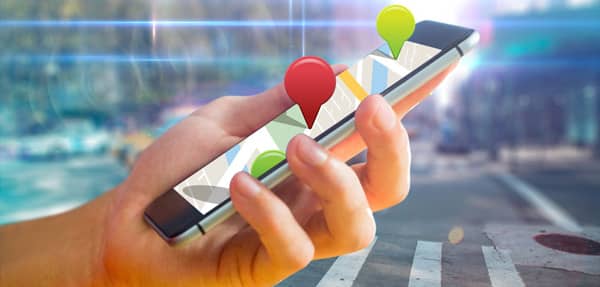 GPS Treasure Hunt with your own questions
€29.99
Make your own GPS Treasure Hunt with your own questions, answers and pictures! A really fun, completely unique and different activity to a bachelorette party, bachelor party, birthday celebration…
Description
GPS Treasure Hunt with your own questions
Make your own GPS Treasure Hunt with your own questions, answers and pictures! A really fun, completely unique and different activity to a bachelorette party, bachelor party, birthday celebration, wedding, corporate event or other occasion when someone, someones or something should be at the center!
Your own GPS Treasure Hunt can be about just about anything, a person, a place, an event, a business and so on – only your imagination will set the limits! Make a quiz about someone who has a birthday – come up with funny questions about the one being celebrated and let friends compete in the knowledge of the star of today's event! Or make questions about a person who is getting married at the bachelorette or bachelor party – or maybe ask questions about the person they're going to marry. Ask funny questions about things that happened at work and at the company for the work party. Make a GPS Treasure Hunt with football questions for the Football Club's end of season party or make your own city tour or nature walk with questions about the surroundings! A GPS Treasure Hunt can be used for almost anything and is always a blast!
A GPS Treasure Hunt is a perfect way to move a bunch of people from one place to another – without revealing the final destination!
The custom GPS Treasure Hunt work roughly like our other GPS Treasure Hunts, but instead of a fun story and ready made questions you will come up with theme and questions yourself. Then you also decide where, when and how the GPS Treasure Hunt will be conducted, and place positions on the map and determine the route. Everything is easily created and controlled from your own small organizer site – it's all simple, smooth and super fun – both to create and to carry out!
You create your event on your own small organizer site:
1. You write an introduction to the GPS Treasure Hunt, what it is about, who is being celebrated, etc. Here you can upload a suitable image.
2. You come up with up to 10 questions with 3 answer options for each and – if you want – an image. If you do not have a picture to some questions, you can choose from different suitable illustrations.
3. You determine the route of the GPS Treasure Hunt by placing positions on a map. You decide where it starts, how long it will be, where it goes and where it all ends.
4. You create up to 10 teams with team names.
5. You write an ending – for example, if after the event you are going to do something special, go somewhere else etc.
6. At the organizer site, a QR code is generated to start each team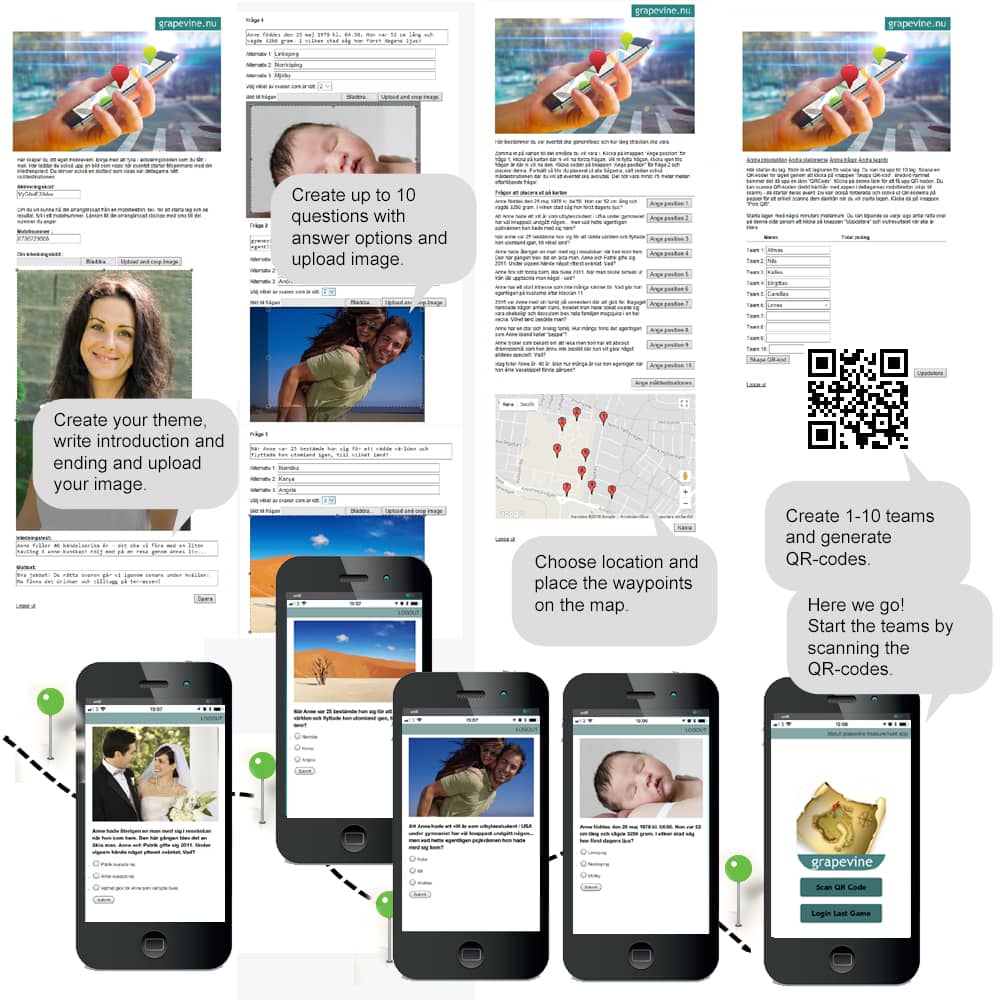 You execute the GPS Treasure Hunt:
1. Each team needs a smartphone where they download our app.
2. You start teams by scanning QR codes with the app. Then each team's event starts.
3. The team reads your introduction and then instructions on what to do.
4. The team will follow the map on their smartphone. When they come to a map position, they get a question to answer. After answering, they see the next map position and so on until the final destination.
5. When the teams reach the final position, they will read your ending and any instructions.
6. As the teams solve the quiz and after all teams finish you will see how many correct answers each teams have had.
7. At the appropriate time after the event, it might be fun to go through the correct answers and – if you want to – crown the winner: the team or teams that have the most correct answers!
This is included:
Immediately after ordering you will receive two emails from us. You will receive an email with a confirmation of the purchase, and a guide in pdf format on how to set up the GPS Treasure Hunt and an email entitled "Welcome to prepare your GPS Treasure Hunt". In the last email there is a unique link to your organizer site as well as an activation code and a test code. The test code is used to make your own test before you create your "sharp" event. With the activation code, you can then create an event that can be implemented once, for up to 10 teams..