Grapevine treasure hunt app
This app is for participants to run smartphone treasure hunts. The app is for children and adults who has been invited to do a treasure hunt. The treasure hunt is set up by parents or organizers on a website. The organizer choose theme and organize teams and choose location. They also set up the route for the treasure hunt. When all this is done they create a QR-code for each team, through their setup website. The treasure hunts are available in several languages.
Participants use the app and scan the QR-code to run their personalized treasure hunt. The app is available for iOS and android and teams with different phones can compete against eachother.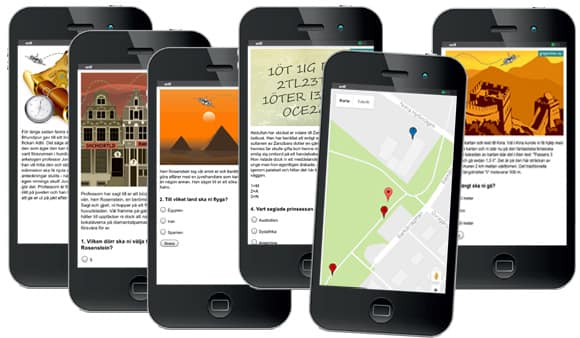 Contact
For questions and technical support please contact us.
E-mail: contact@grapevine.nu
Phone: +46-40-35 48 35 (8.30-16.30 CET)