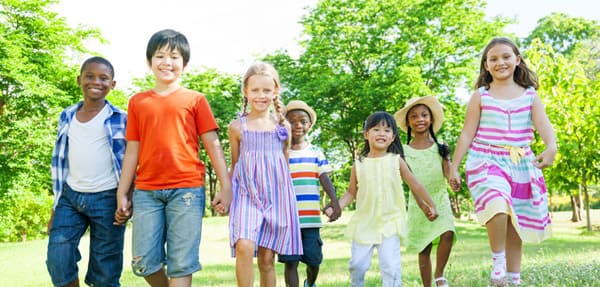 Mission: Treasure Hunt! 8-12 years
$19.99
Outdoor treasure hunt with exciting missions for kids, they need to search, feel, run – and think outside the box. Eight challenging missions to solve. Great fun for any adventure themed party!
Description
Mission: Treasure Hunt! 8-12 years
Outdoor treasure hunt with eight challenging missions for kids! This treasure hunt is done with or without a map, outdoors. The children will solve different tasks, both riddles and practical tasks on their way to the treasure! They'll need to search, feel, run – and think outside the box! The treasure hunt is great teambuilding for kids and perfect for an adventure-themed party, the class picnic, or an excursion. The treasure hunt can be carried out in the forest, at the park or in your own backyard!

Mission: Treasure Hunt! is a fun outdoor game that can be done pretty much anywhere. It contains eight exciting tasks that the kids will solve. You can do the treasure hunt for a small group of children, or for lots of kids divided into smaller groups. The tasks are both tricky and hands-on. The kids will do some simple math, solve ciphers and riddles, but also put together puzzles, run with water, look for clues, follow paths and pop balloons.
Most of what you need is included in the product and printed on paper. You then set each mission up at a station.  The tasks are based on notes with prepared puzzles that you print, but to make it extra fun, the treasure hunt also has some practical elements that require a few props. The props needed, in addition to what you will print out, are simple things that you probably already have at home. String (use cheap gift-wrapping string, or kitchen string, for example), clothespins, bags, buckets, water, a small cardboard box, etc. The detailed description of each mission will say exactly what is needed and how you prepare it.
The treasure hunt is perfect for the class party or excursion and of course the birthday party! It can be carried out in the forest, at the park or in the garden! How much time it all takes depends of course on how many children there are and where you place the different missions, but you can count on around an hour from start to finish.
The treasure hunt is made for children approx. 8-12 years. All children are different, and the treasure hunt will be more or less difficult for different children, but the children should be able to read and count at least at the equivalent of second grade to take this on. The tasks are not only meant to be tricky for the mind, but are also fun to complete, so there is something for everyone!
Younger children can help with the more practical challenges, if the older ones do the reading and math. For the slightly older children, it will be a fast-paced adventure with plenty to figure out. If you want to, put a time limit on each task to increase the pace to make it more challenging for the older children.
The treasure hunt is instantly delivered by e-mail and includes (almost) everything you need. Print and play!